From Debi Cerone (October 2019):
This year's San Diego event was ably run by Terezinha Jusino and Peggy Boggeln and held at a local Chinese restaurant. We were able to set up our work stations in their banquet room and move into the restaurant for lunch, then back to work.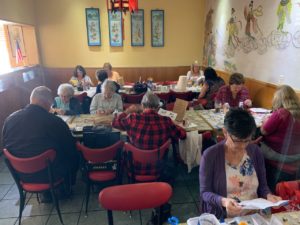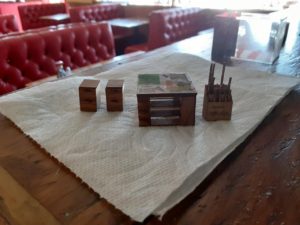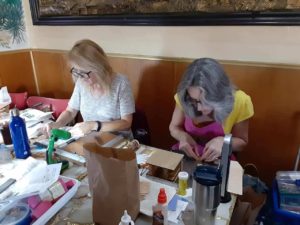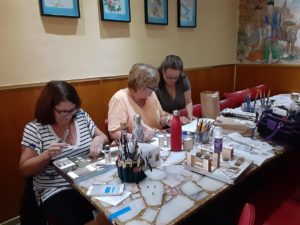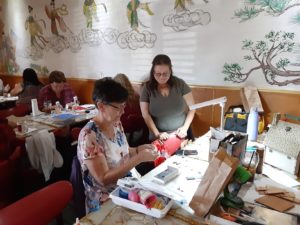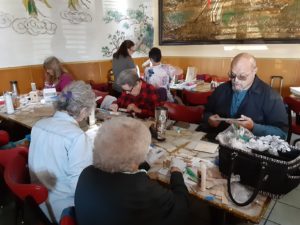 From Susan Sheridan (October 2019):
Sonia taught everyone to complete a small one inch scale rock and ground area, painting faux rocks.(see photo) Everyone decorated with grasses and flowers adding a bird bath or other outdoor item. At our November meeting will be working a 3D paper card scene with enhancements to complete a lovely window and garden scene.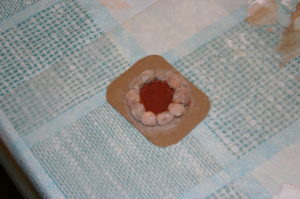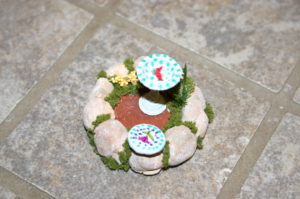 Our club will be starting a project next year which will take several months to complete it is a quarter scale Cottage. Christiane Stark and Rose Furlong will be assisting and teaching everyone how to complete with stucco, siding, landscaping and light wiring. Everyone is looking forward to this project. (see photo of protype completed)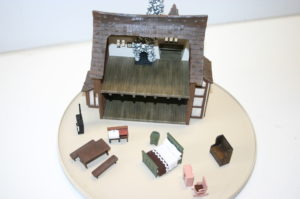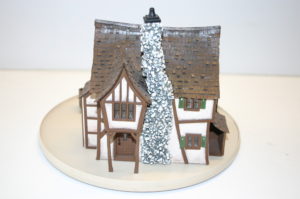 From Janet Gordon (July 2019):
John Stackhouse showed us a technique for making a wicker stand and basket. (Judy Stebbins on the right and Joy O'Grady on the left.)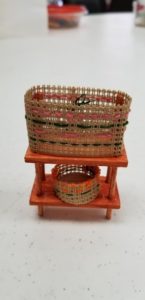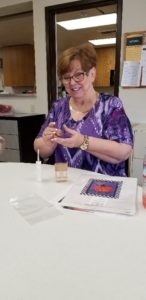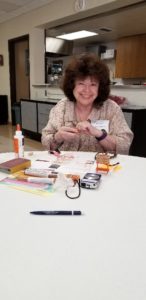 Sonia Burke showed us how to make lanterns from jewelry findings and charms.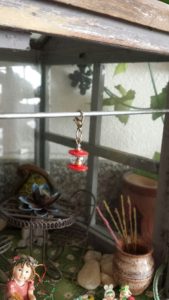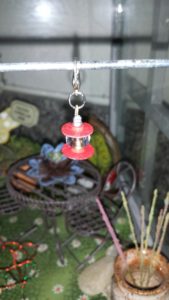 From Gigi Lish and Jeanne Elliott (July 2019):
Late last year our club decided that our project for 2019 would be a market stall. Each member chose how they wanted their stall to look; did it have shelves, was it open, is there a doorway, etc. Club members also chose what they wanted their stall to represent. Such a wonderful variety. Members could also sign up to teach a small project that might go with a market stall. Kathe Frahm cut all the wood for the kits and even taught a hands-on class for those who wanted to learn about using a table saw to cut their own wood. It's been a wonderful project and I'm always amazed at the imagination and creativity that shows up in our projects. I can't wait to see what next year brings.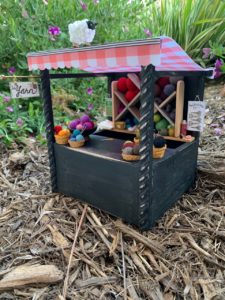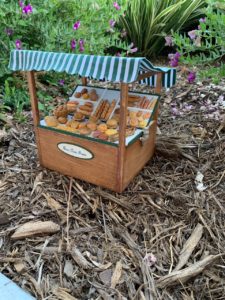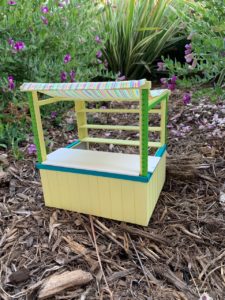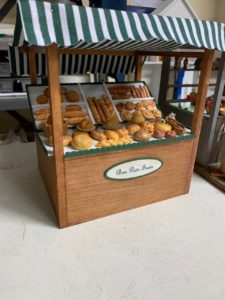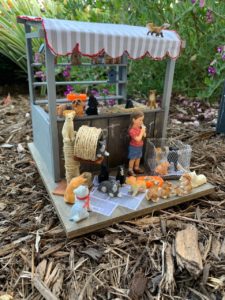 From Kathy Grissom (July 2019): The club was working on a club project to share at October show. All of their finished trailers will be displayed in the exhibit room, along with other miniatures projects in all scales. More trailers can be seen on the club website at: https://tucsonminiatures.weebly.com/gallery.html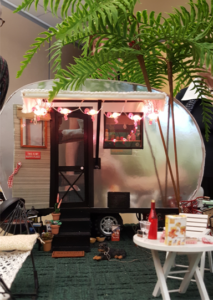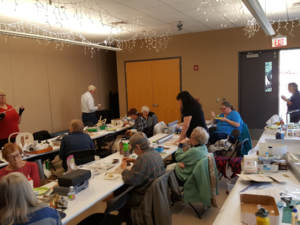 From Betty Hodges (July 2019): Betty Hodges is in Hawaii and invited several others to a class to make a Christmas Table. The day was a huge success and ended with new people interested in becoming members of NAME!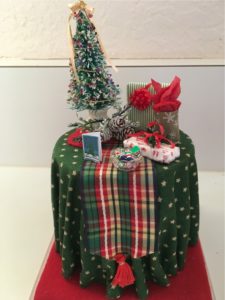 From Judy Meyer (June 2019): She reports from the Orange County Miniature Guild, "This last year and a half, we have been doing kits with the Nautical theme. We have incorporated them into vignettes displaying our completed kits." Here are some pictures of their work.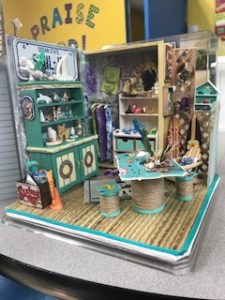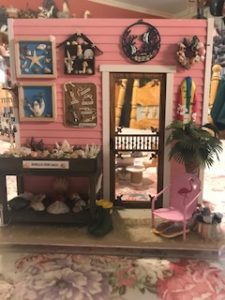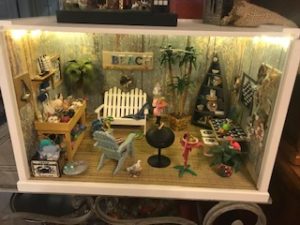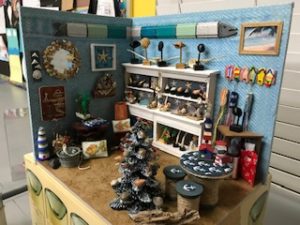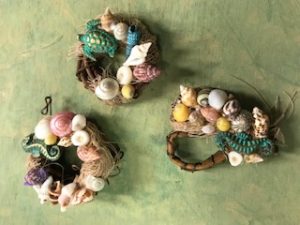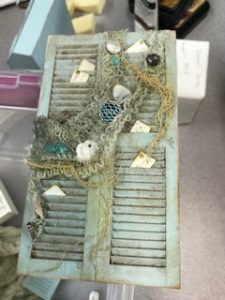 From Janet Gordon (April 2019): These are some pics of various workshops and events from the Las Vegas Miniature Enthusiasts.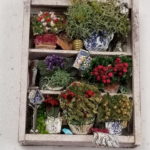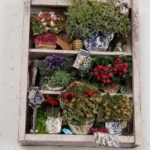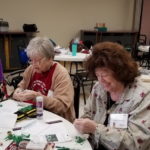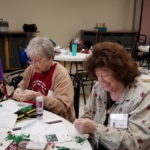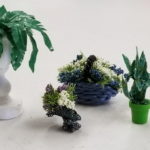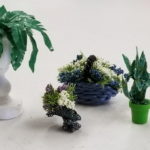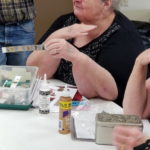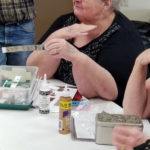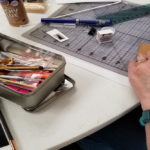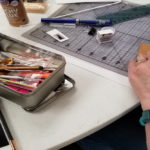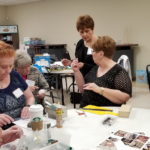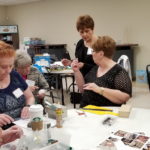 From Deb Cerone (April 2019): Here are some photos from this year's publicity shoot for the San Diego Miniature Show and Sale (yes, there's a live pig! That was from a previously recorded piece.)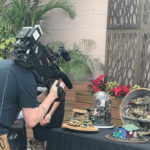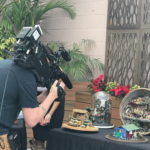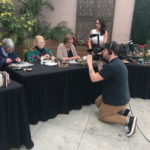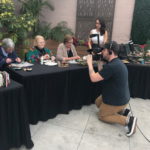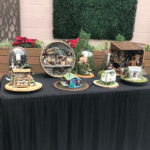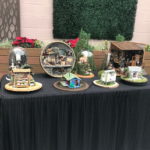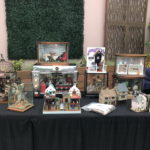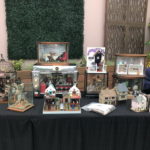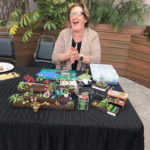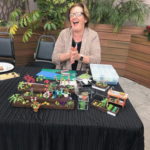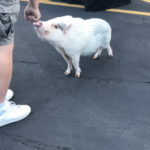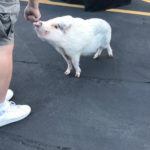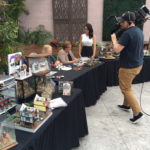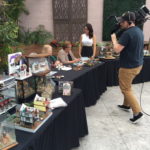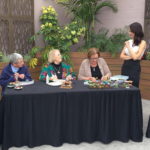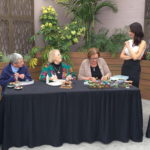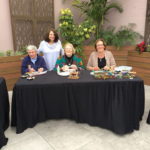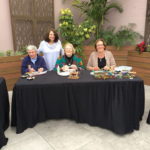 From Ginger Anderson (April 2019):
The Phoenix Miniature Show was fortunate to have some wonderful dealers and exhibits. We let the visiting patrons vote for their favorite exhibits in 1/12 and small scale. There was a tie for first place in 1 inch scale between Connie Suave "Sand Lot" and Roger & Jane Holm. 2nd place went to Alexis Sharif. Small Scale ribbon winners were 1st place- Joyce Puma, 2nd Maureen McPherson and 3rd Robert Ravenwood.
We also had a really great children's free make-and-take project. We have children return every year because they love getting to make miniatures.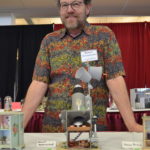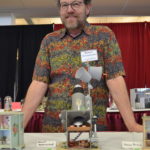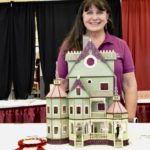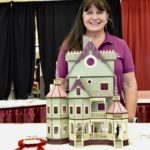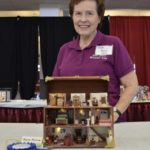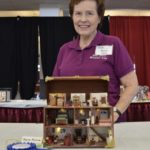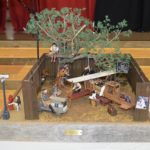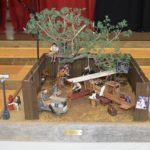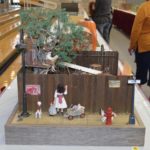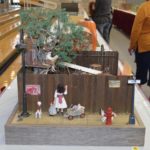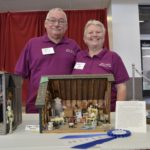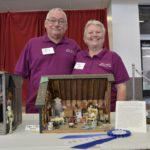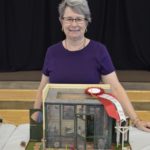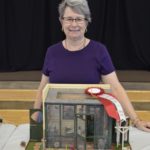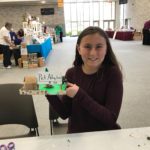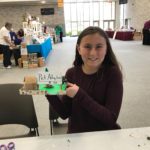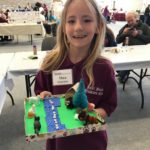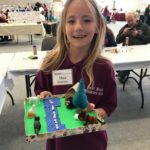 From Susan Sheridan (April 2019): Susan shared some photos of the Library Exhibit held the month of January by the Albuquerque Mini Makers Club.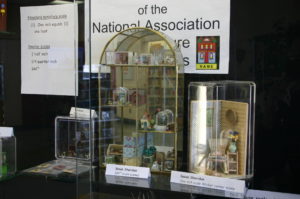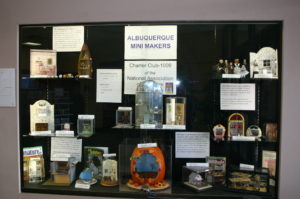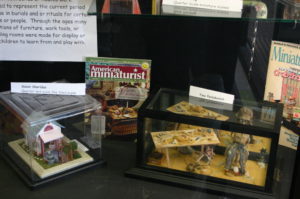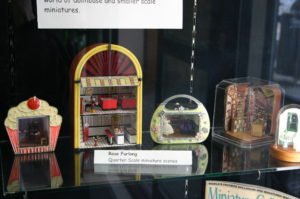 From Janet Gordon (January 2019): Ana Conroy inspired us to decorate mini Styrofoam trees. She showed us some examples, including one made of her mother's jewelry and other memorabilia.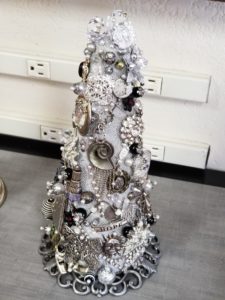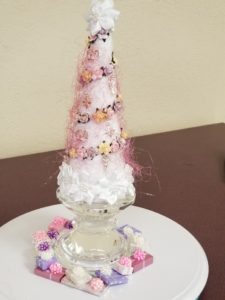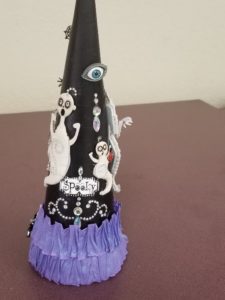 From Susan Sheridan (January 2019): Albuquerque Mini Makers concluded 2018 with a holiday potluck and gift exchange party at the home of Susan Sheridan. Many nice gifts were exchanged (first photo below) and planning for 2019 activities was discussed. January our newest member Christiane Starks will be teaching a project of a vanity with chair and screen in both quarter and half scale (second photo below).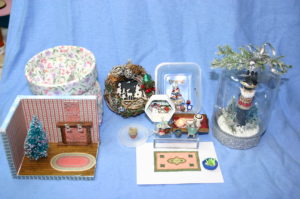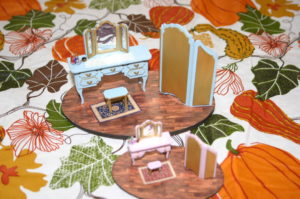 From Janet Gordon (January 2019): Sharon Wechsler and Jo Fetzer had us making lovely baskets filled with towels and toiletries and other sundries.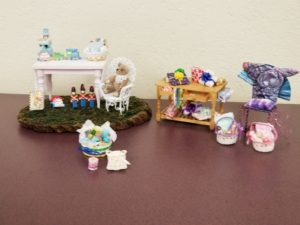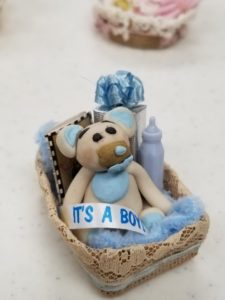 From Kathy Grissom (January 2019): The Tucson club working on their new club project.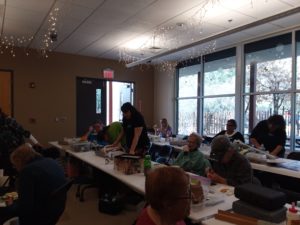 From Debra Cerone (January 2019): Who better to receive the honor of NAME Ambassador's Award for the N-1 region, then our hard-working show chair Leslie Hopwood. Leslie has devoted countless hours to NAME and the San Diego Miniature Crafters. It doesn't leave her much time to work on her own projects, but she is an extremely talented miniaturist as well. Congratulations on this well-deserved award Leslie!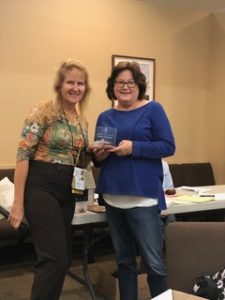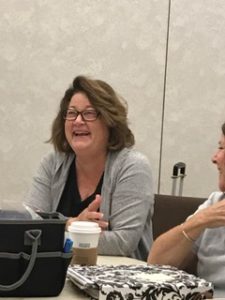 From Janet Gordon (January 2019):And at our annual holiday party, we exchanged gifts. The two shown here are by Jan Feldhouse and Janet Downing.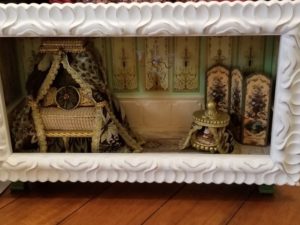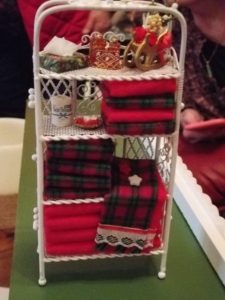 From Helen Sparks (January 2019): These are pictures from the Arizona NAME Day event, including many members of the Phoenix miniature clubs and a sample of the finished projects.